Good Evening –
As the University continues to review the data around COVID-19 on campus, we are now comfortable beginning to relax some of the residential restrictions that have been recently put in place.
Bottom Line Up Front: Beginning February 26, students living in University-sponsored housing will be allowed to have another student living in University-sponsored housing as a guest in their living spaces. Students may also begin using public spaces (e.g. parlors) in their communities. Students still must respect social distancing, occupancy limits, and continue to wear masks.
Guest Policy
Effective Feb. 26, we will allow for guests as outlined in the COVID-19 Addendum to the Guide to Community Living. Below you'll find reminders about the details of these policies.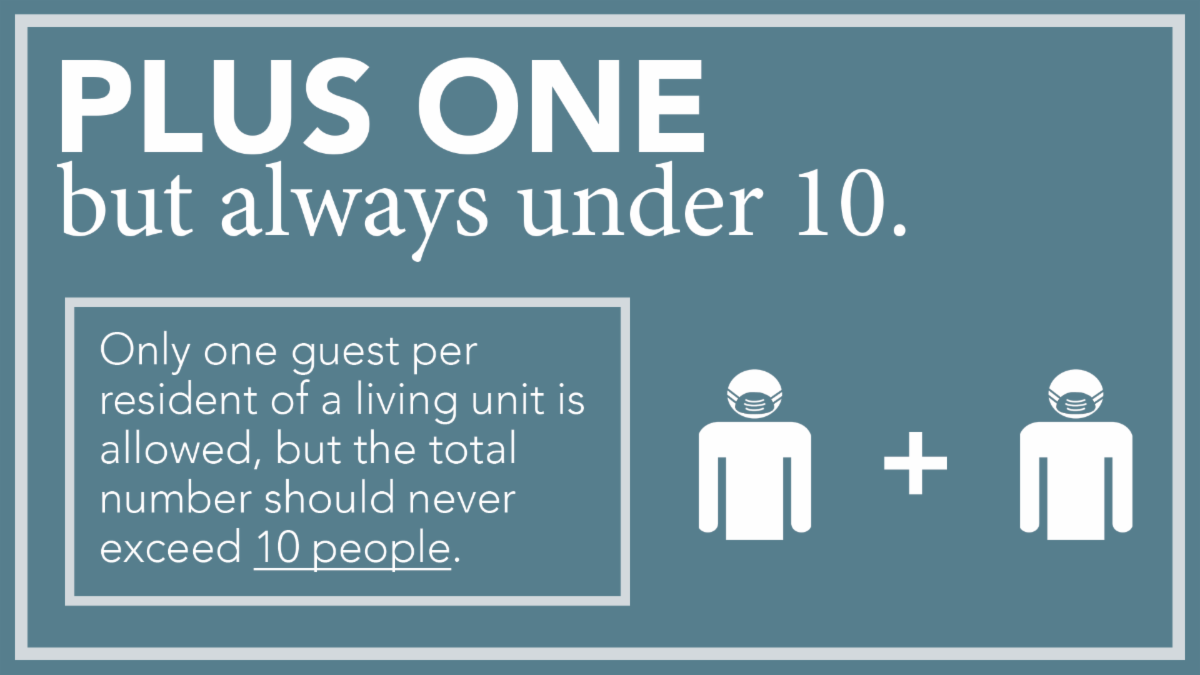 Each resident living in a unit is allowed no more than one guest at a time, and the total number of people in your space should never exceed 10. For example,

In a double room, like those on South Campus, each resident may have one guest for a total of four.
In Deacon Place, there can be a total number of 8 individuals if all four residents are present.
In an 8-person suite in Martin, only 2 occupants may have a guest at any given time, in order to stay under 10 individuals total.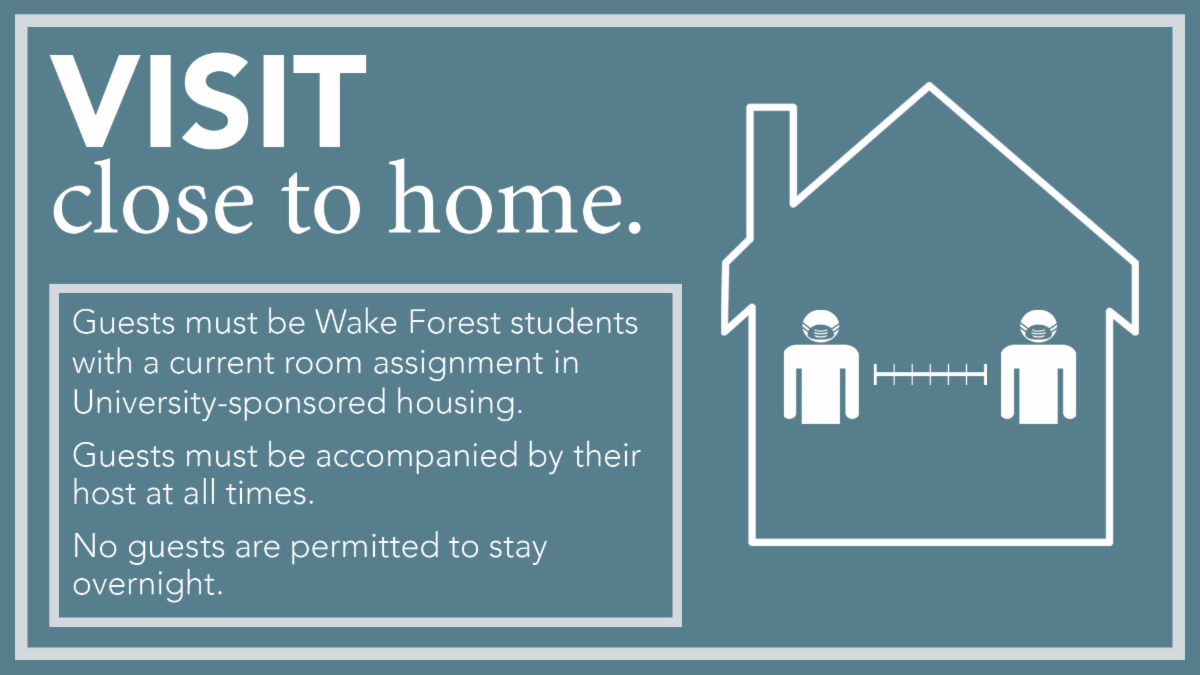 All guests must be Wake Forest students with a current room assignment in University-sponsored housing. Guests must be accompanied by their host at all times, and no guests are permitted to stay overnight.
Masks
As a reminder, masks are to be worn at all times while spending time together indoors. Thank you for your continued effort to keep us all well as we work to keep our communities healthy.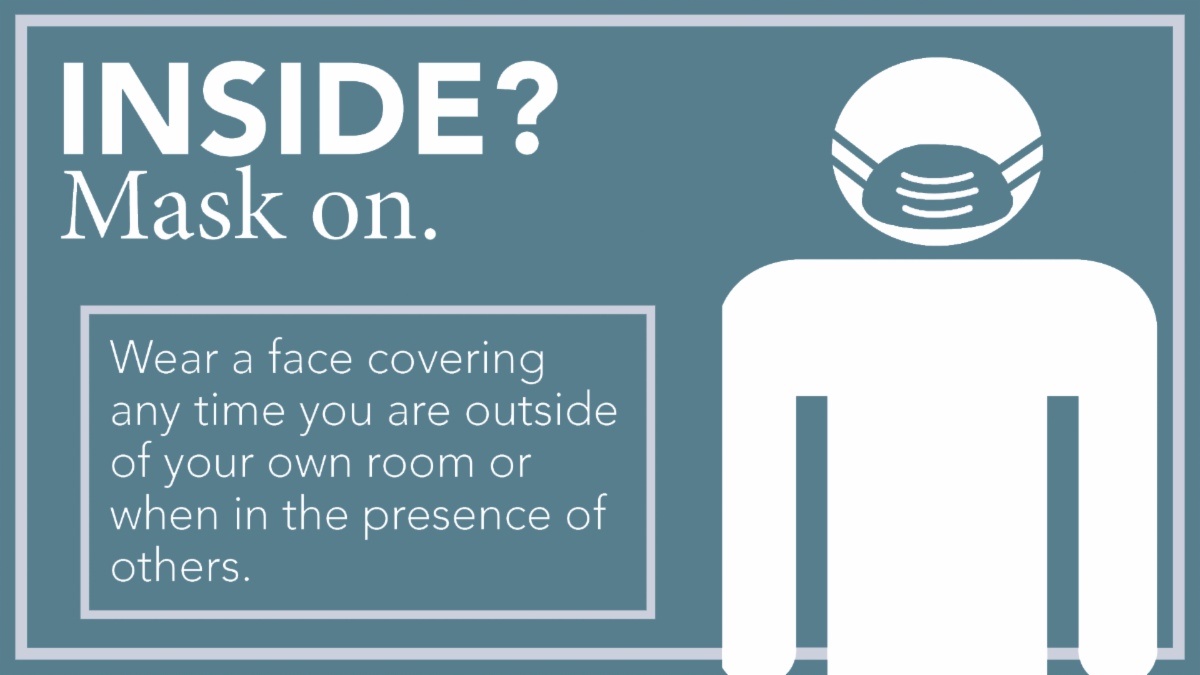 Common Spaces
Effective Feb. 26, students may resume use of public space in their residential communities (e.g. South Campus parlors). These spaces have been laid out to maintain proper social distancing, so we ask that you do not move or rearrange furniture in these spaces and always follow the occupancy limits posted.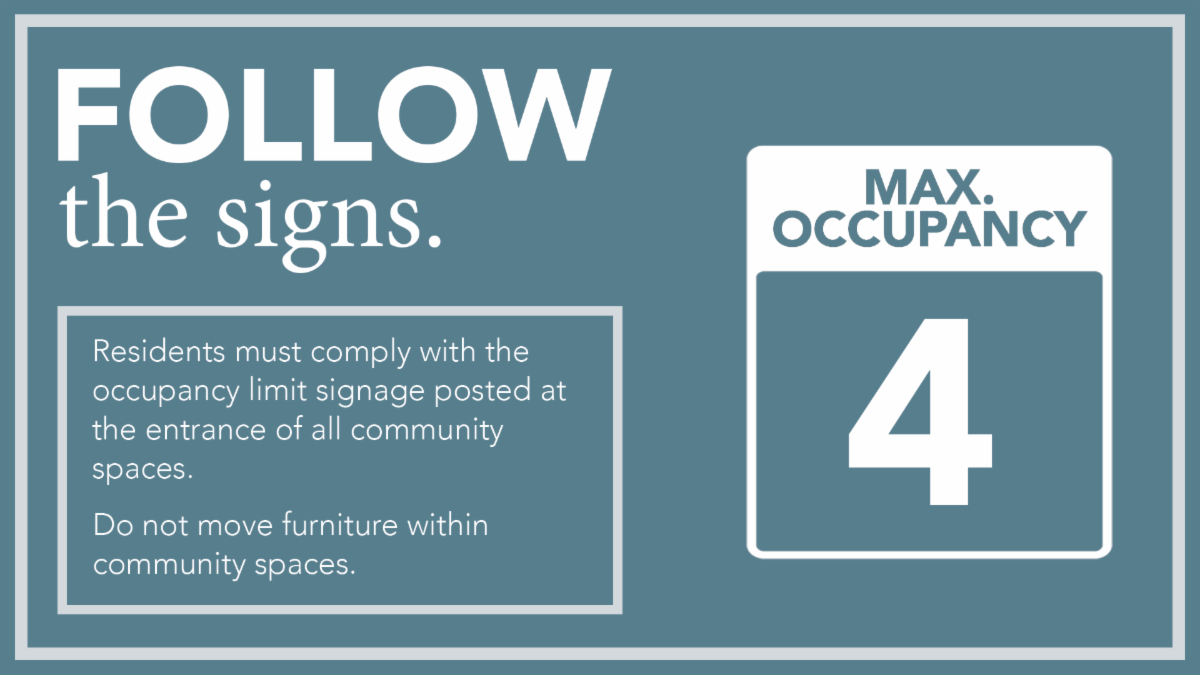 We thank you for your continued compliance with these measures as they will help ensure we can continue our in-person community until May. Please let us know if you have any questions about these updates.
Best –
Zach Blackmon, Ph.D., MBA
Associate Director of Operations