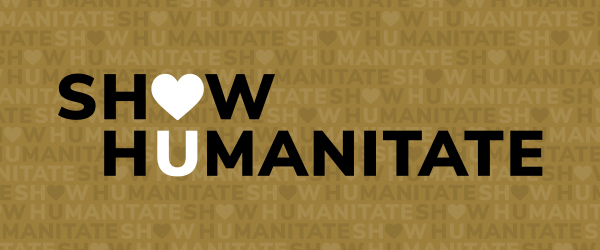 Your Corona Chronicle
Thursday, October 29, 2020
Keeping common sense highly contagious
Dashboard Update: We have 153 total known, confirmed positive cases in the last two weeks.

Welcome to the most frightening weekend of the year!
This special edition of Your Corona Chronicle is sponsored by Halloween and a super-spreading virus without a vaccine. But in this horror story, the ending is entirely up to you. As a weekend known for parties approaches, we hope you'll take a minute to consider the following:
In this movie, the basement is a bar.
…or a party, or maybe even your favorite downtown bar hosting a party. This weekend, running to a bar or restaurant when numbers are rising is like thinking the guy with the chainsaw won't follow you into the basement. Avoid crowds and you avoid the virus.
Four out of five killers agree
Masks are important. Leatherface, Jason, Michael Myers and the Scream slasher were all about the mask well before the pandemic and since it's 2020, why not follow the example of a cinematic villain? If we all wear our masks, we'll have a great chance of our own sequel (or 6).
The call is coming from inside the house
Answer it, because contact tracing is a big reason we're still here. There's no telling how the virus will affect each of us individually. Not being honest when you get the call puts people in danger. Take the call, be honest and do the right thing. It could mean someone's life.
The purge fuels the surge
In the home stretch of a semester from hell, we know the stress and withdrawal is building to record levels within each of you. The right to blow off steam at a party or bar is something you've earned and deserve. But we have to ask you to fight the urge. Don't let your guard down now, so close to the finish line.
Make it to the end
At this point, Wake Forest has almost made it to the final scene in the film. Some of our peer schools weren't so lucky. Now is no time to drop that axe or turn your back on the killer clown. Be the leaders you are, double down on the behavior that got you here and write your own ending to this semester.
And always remember… the car never starts when you need to get away. So you might as well just stay on campus this weekend.
Sign of the Times Winner: Alex Latuda ('24)!!
The votes are in and Alex crushed it. Look for her handiwork soon on a yard sign near you.
Have a question? Visit Our Way Forward, send us a question via this form or call our Call Center at 336-758-7500, Monday through Friday between 10 a.m. and 3 p.m. EST.